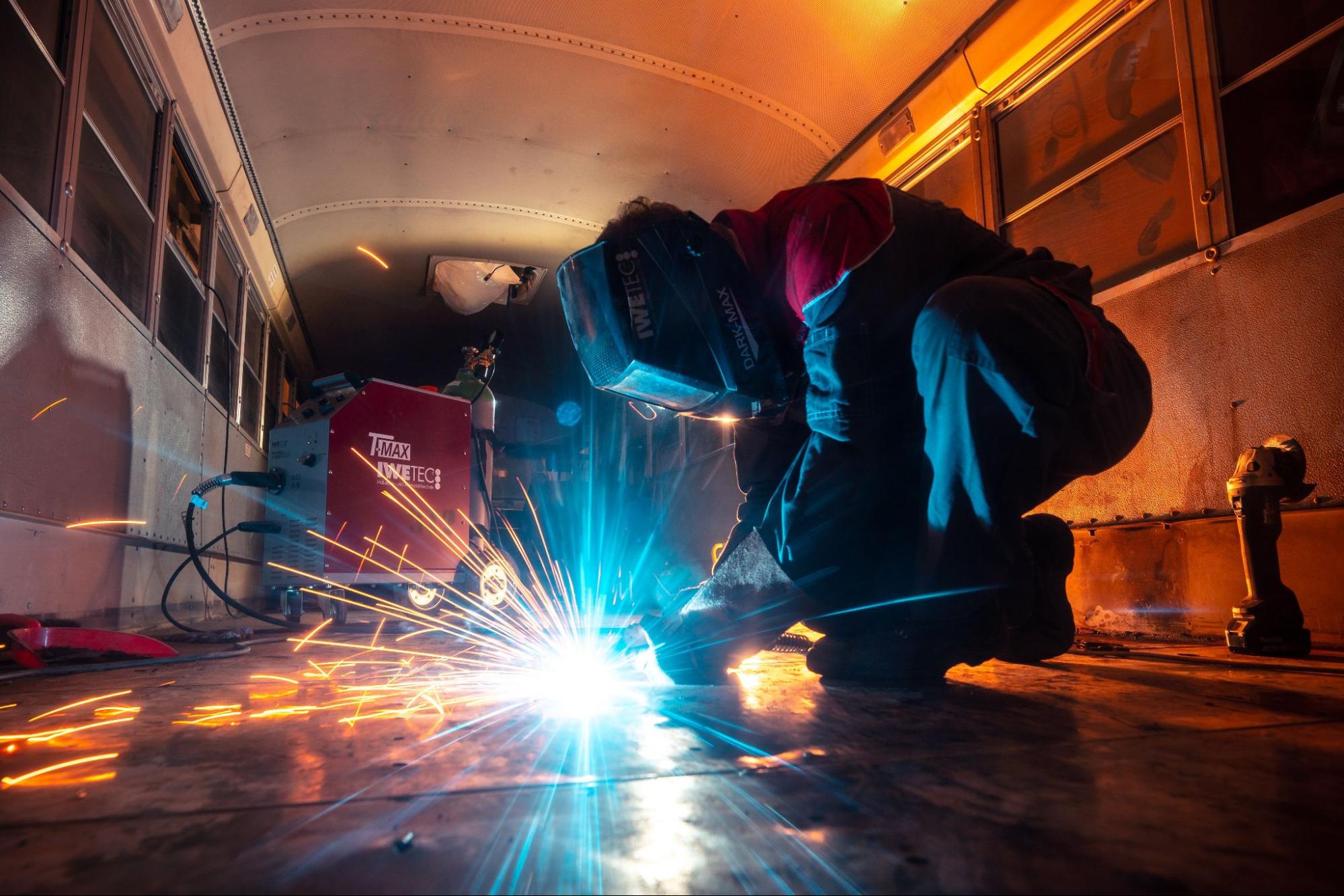 Posted on Aug 02 , 2022
0 Comments
Commercial welding services are an essential part of any business. Whether you need to repair a broken pipe or build a new structure, the right welders can help you get the job done.
Hiring professional welders also ensures that your structures are strong, your equipment is reliable, and your employees are safe.
Outline: 
Why You Should Hire a Commercial Welding Services Provider
Welding is a skill that requires a lot of practice and experience to do well. If you are not an expert welder yourself, it's best to hire one with years of experience and an eye for detail.
You're probably wondering why you should hire a commercial welder instead of just doing the job yourself. There are several reasons to consider why you should hire a professional welding company:
1. Welding Equipment Costs a Fortune
Buying a complete set of welding equipment will set you a few thousand dollars. The welding machine alone can cost you between $400 and $1,200. Acetylene torches, welding tanks, gas, and other accessories also cost a hefty sum. 
Furthermore, you need to purchase safety gear like a welding helmet, safety glasses, flame-proof clothing, welding gloves, and more. 
Thus, hiring a professional welder for a one-time welding project is more practical than investing in expensive equipment.
2. It Can Harm Your Health
Welding is a hazardous activity, especially for those who aren't trained to do it. Hot metal and sparks from the weld may ignite clothing and other materials. Electrocution is also possible if you aren't familiar with the welding machine or not wearing the proper safety equipment.
 If you aren't careful enough, you can suffer from second and third-degree burns. Health risks are also associated with weldings, such as lung disease and asphyxiation. 
3. It's Tougher Than You Probably Think
Professional welders make it look easy, but welding is a tough job. Welding often has very little room for error and requires lots of skills. Moreover, some projects require you to spend hours assuming awkward positions in tight spaces and extreme heights.  
 Welding is also a physically demanding job that can easily take a toll on your body. There's also the risk of radiation exposure and early loss of hearing. Furthermore, the job requires you to work with tools, such as pipe saw, that can cause amputation and other serious injuries.
4. Nothing Beats the Experts
A commercial welding services provider is run differently from your regular welding contractor. Commercial welders are trained professionals who have experience working with all kinds of materials.
They also offer customized services that can meet your specific requirements. 
 Reliable commercial welding companies also have trained welders with years of experience. Moreover, commercial welders also have equipment that a regular contractor may not have at their disposal. They also follow safety guidelines to protect themselves and their client's property. 
 5. Available After Hours
Most commercial welding companies have a flexible schedule and can work even outside regular hours. If you need them to weld during the night or before dusk, they can easily comply with your request. 
 This flexibility in schedule is advantageous to those who have an emergency and needs something welded fast. Because they are available after hours, you can book their service at a period when it does not affect your usual business operations.
6. On-Site Repair Wherever You Need It
Booking a commercial welding services provider also allows you to monitor their progress on-site. Hence, you can instruct them on what repairs need to be done or guide them with the specifics of the welding project. 
 Many commercial welding companies also allow their clients to schedule the most convenient hours. Thus, if there's a change in your plans, it's easier for you to reschedule the appointment.
7. It's Practical and More Convenient
There are a lot of risks involved in welding, especially if you are a novice. With one wrong move, you may damage the metal or equipment you are welding. Reversing the damage or repairing it can be pretty expensive. Additionally, replacing the damaged item can also hinder your ongoing project. 
 Meanwhile, most commercial welding companies have insurance covering any damage during a repair. Thus, you won't incur any losses compared to Do-It-Yourself (DIY) welding repair.
Photo by Nishant Aneja from Pexels
Tasks to Hire Commercial Welders For
Commercial welders can perform various tasks based on the specific needs and requirements of the client. Below are some of the things that a professional welder can create for you:
Metalwork Decoration
Decorative metals are great for adding aesthetic value to any structure or property. These work of art often has intricate patterns that complement any architectural design. Since they are made of metal, they can resist extreme weather and the elements allowing them to last for a long time. 
Metalwork Maintenance
Most facilities or job-site that have metal in their electrical, plumbing or mechanical devices need metalwork maintenance. Some metalworking operations involved include grinding, welding, manual machining, sawing, and cutting metal. 
Iron Gates
Welding an ornamental iron gate is no easy task, especially if it's made of cast iron. Aside from following the design of the gate, you also need to ensure that it's sturdy enough for daily use. Commercial welders excel at creating iron gates because they know how to handle various materials.  
Structural Steel
Most structural steels require different welding procedures based on the structure's location. 
Self-shielded flux-cored-arc (FCAW-S) and stick welding are more commonly used in outdoor steel applications. Meanwhile, submerged arc welding (SAW) and gas-shielded flux-cored arc welding (FCAW-G) are used for welding indoors. 
Stairs and Railing
Metal stairs and rails are some of the typical installations in a building. It takes a professional welder to create or repair these structures since they must be sturdy enough to support a specific weight. Furthermore, a commercial welding company has the right equipment to set up all types of railing and stairs properly.  
Conclusion
When it comes to the safety of your workplace, you can't afford to take any chances. That's why, in order to keep your workplace safe and secure, you need to hire a commercial welding services company.

Contact Superior Welding & Fabrication, LLC today to book an appointment or get a quote. You can also stop by their office to discuss the specifics of your welding project. 
---